A9 Auchinlay Rail & Allan Water Bridges - Scotland
Design, manufacture and installation of 3 no. T-Mat 30 expansion joints (two at 38 mtrs and one at 36 mtrs) and 1 no. T-Mat 80 expansion joint (36 mtrs).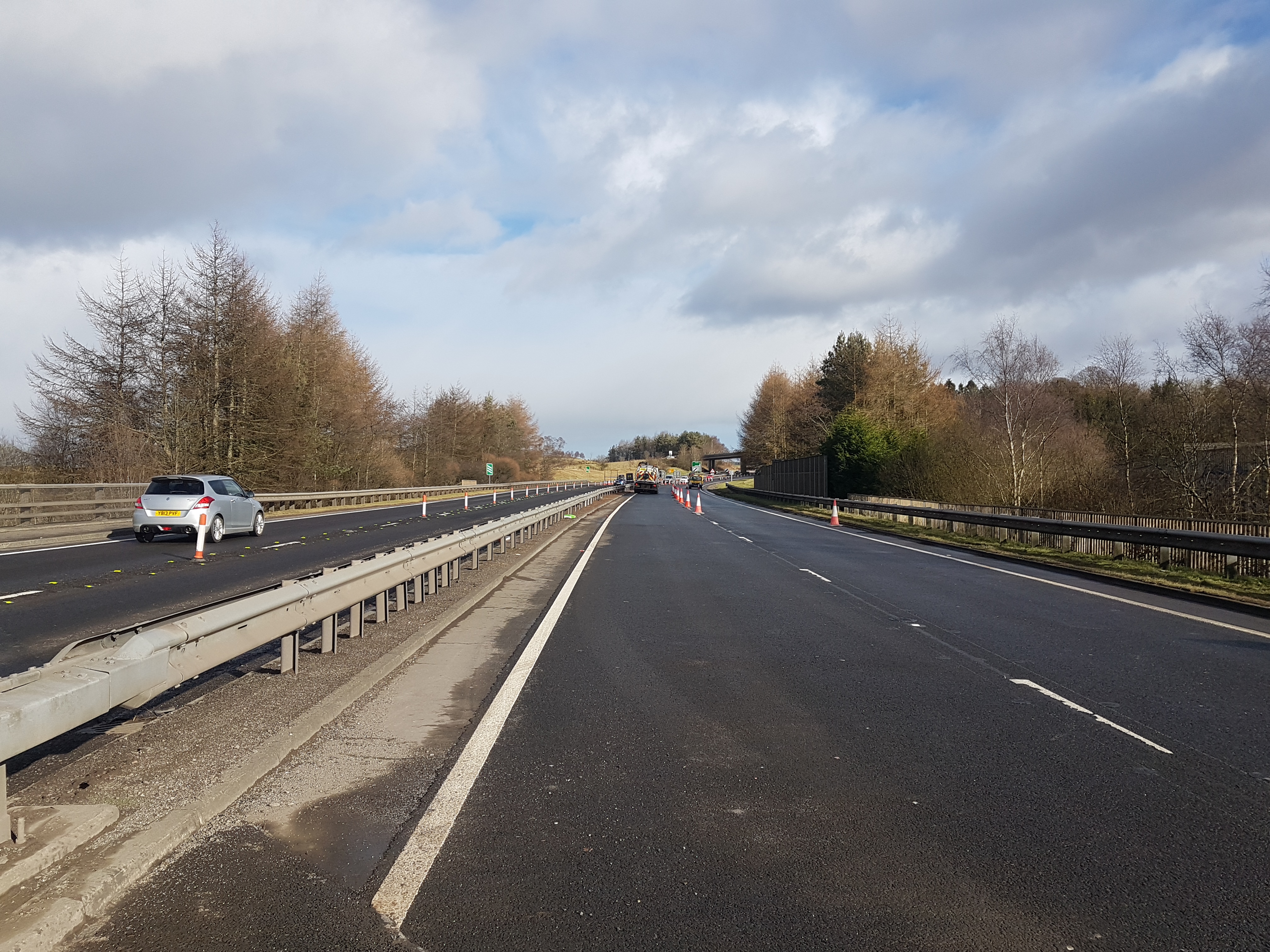 Background Information

Auchinlay Rail Bridge and Allan Water Bridge adjacent to one another, carry the A9 over the Stirling to Perth rail line and Allan Water River near Dunblane in Scotland.

Since the construction of the bridges in 1990, the original expansion joints exposed to years of constant wear and tear, had deteriorated and were no longer deemed to function correctly. A £690K major road improvement scheme secured by Transport Scotland, enabled the expansion joints to be replaced. This consequently would ensure the safe operation of both bridges for years to come.


USL Ekspan's Workscope

USL Ekspan were contracted by Bear Scotland (Transport Scotland's road maintenance services provider for the NE and NW Scottish trunk road network) to replace all the bridges' original expansion joints.

The USL Ekspan's programme of works were carried out in two planned phases, under a traffic management contraflow. This enabled the A9 to remain open throughout, for safe and efficient work operations whilst also minimising disruption to motorists. Phase 1 involved the installation of expansion joints across the north bound carriage way, 3 no. T-Mat 30s and 1 no. T-Mat 80. The same joint installations were then repeated across the South bound carriageway in phase 2.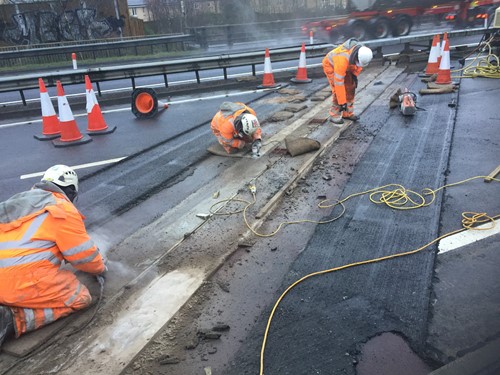 Installation of expansion joint sub-structure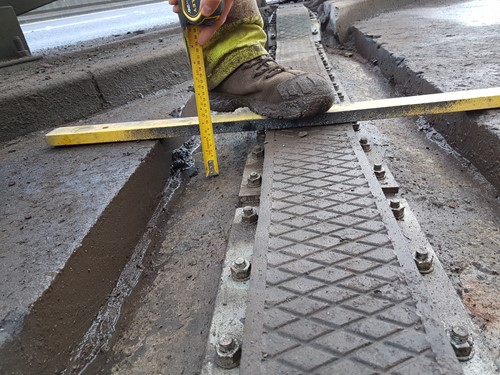 Checking level after joint is installed against adjacent road surface


The operations on this complex installation involved: procurement and logistics for site materials, heavy plant equipment and contraflow with traffic management; designing of a contraflow system for sequential installation; design and manufacture of T-Mat 30 / 80 joints with detailed joint integration within existing structure and new sub-structure rails for manufacture; saw cut and surface removal; hydro demolition to remove existing multi-element expansion joints and clutch rails; installation of new sub-rails where required; installation of new USL Ekspan T-Mat joints and also cover plates where required; installation of nosing mortar; application of anti-skid; and waterproofing / resurfacing.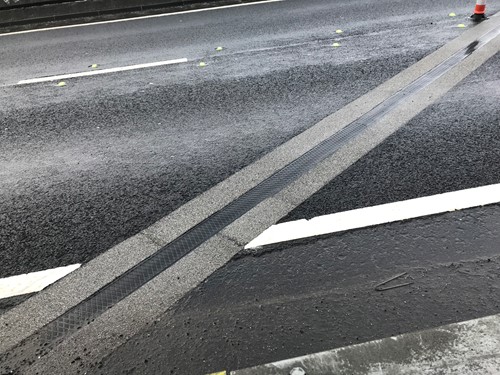 North bound, Auchinlay Rail Bridge - Completed installation of T-Mat 30 expansion joint


This project proved to be especially challenging as both the south and north bound carriageways are heavily skewed. USL Ekspan successfully completed both installation phases safely and within the structure and time parameters.


For more information please contact  +44 (0) 113 8418861 or email info@uslekspan.com