Bespoke Link Bridge Bearings Set To Be Supplied To Seacombe Ferry Terminal
Mersey Ferries are looking to replace the original link Bridges, 1 pedestrian 1 traffic bridge with 2 new steel structures.  The old bridges are due to be lifted out towards the end of May 2021 and the new structures are due to be installed at the neap tide at the End of June.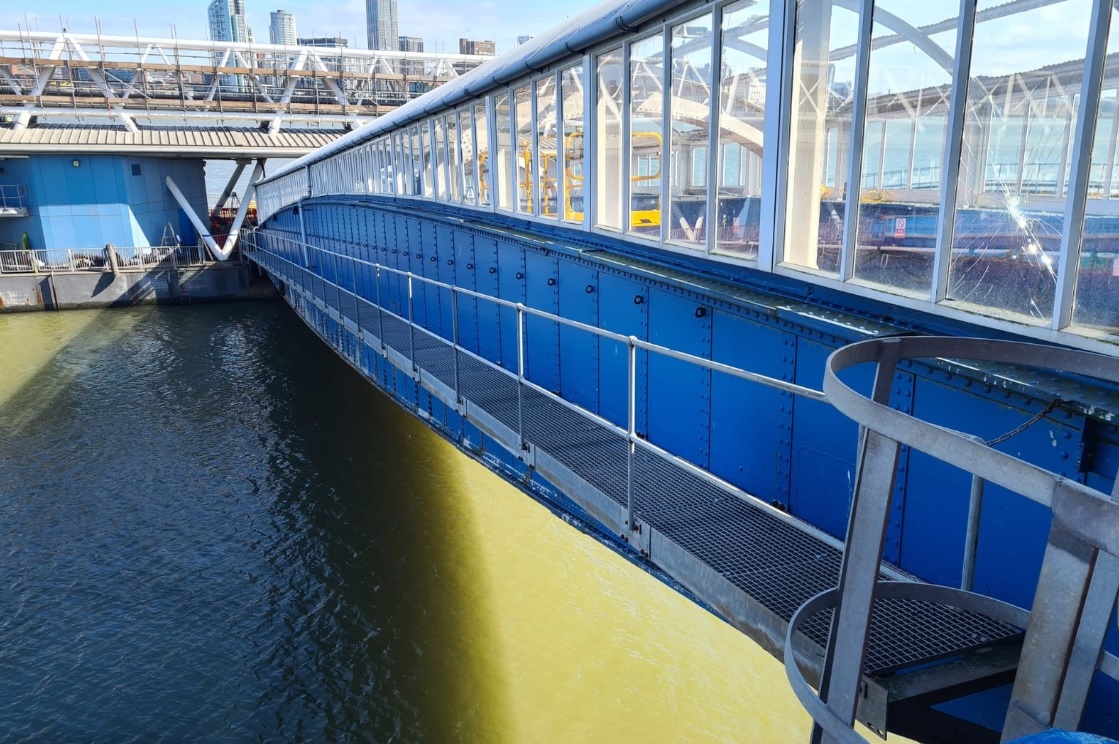 The new bridges are being installed using a crane barge and the contractor will hopefully be working with the USL Ekspan team to successfully install the structures during the 1-hour window given.  USL Ekspan technical teams have been providing solutions for temporary works to ensure that the structures can be landed as quickly as possible in order to allow the bridges to be unhooked from the crane barge and the barge can be removed from site before it gets grounded.  The neap tide is approximately 9.4 metres which is perfect for landing the structures.  Both structures and booms will be landed over the space of 4 days.  Currently USL Ekspan are finalising the proposal for installation and are hopeful of securing the contract to install the bearings for both structures. 
Current Progress
Following design and approval of the technical drawings all of the components have been completely machined and will be sent to the paint facility for corrosion protection.  Once corrosion protected the bearings will be palletised and delivered to site for incorporation into the bridge structure.  The bespoke link type bearings can cope with the vertical forces of the 285 Tonne structures whilst allowing rotations of approximately 25 degrees.  Due to the amount of rotation SKF bearings have been incorporated into the machined components along with tight tolerance pins.  To achieve the tight tolerance fit-up USL Ekspan will have to freeze fit the pins using liquid nitrogen.
For more information please contact +44 (0) 113 8418861 or email info@uslekspan.com