Blaydon Viaduct - Newcastle
The A1 Blaydon Haugh Viaduct is located to the south of the Blaydon Bridge River Tyne crossing and consists of 17 spans constructed of plate girders with a composite concrete deck. The viaduct is approximately 540m long.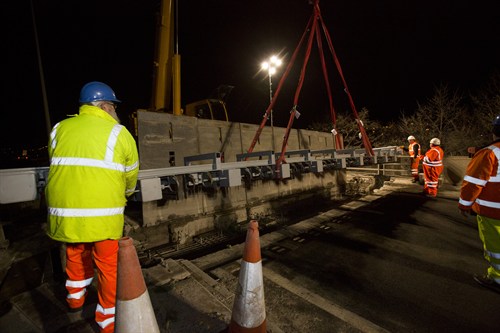 Highways England, through their Principal Contractor A-one +; have identified through inspections of the bridge and its components that the existing modular expansion joints (Type 6 to BD33) are near the end of their service life and would require replacement.
Following review of the high standard technical submission, together with the competitive commercial offer; USL Ekspan were awarded the contract to carry out the replacement of the deteriorated bridge deck expansion joints using their state of the art system; the Britflex MEJS (Modular Expansion Joint System).  The expansion joint is registered and approved under the Highway's England SA 1/08 "List of Compliant/Approved/Registered Products", and enjoys a worldwide successful track record of installations.
The contract was awarded in November 2016 with strong emphasis on minimising disruption to the A1 busy route, and required extensive early involvement from USL Ekspan to assist with the planning of the replacement activity.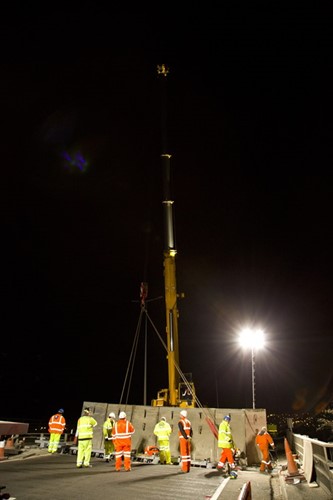 Following series of discussions, the solution required the removal and replacement of existing modular joints during night shifts to reduce network disruption. The agreed time scales for completing the works were 9pm to 5am, continuous for 63 shifts.
USL Ekspan submitted a thorough project quality plan together with the associates risk assessments, method statements, and environmental submissions that are concerned with the scheme. USL Ekspan proposed hydro demolition and mechanical cutting as a mean to remove the existing joint.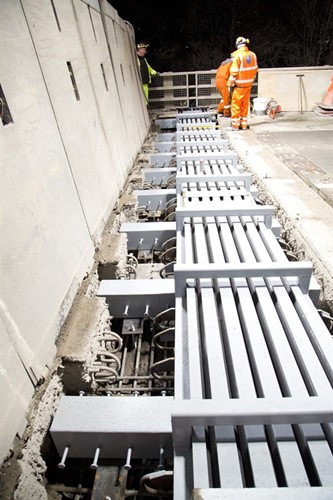 The Britflex MEJS LG6, catering for the 480mm movement range requirement was later delivered to site in sections of 12.5metres suiting the phasing of the works. It was delivered from Washington on a loader, secured and fastened; ensuring abnormal loads restrictions were addressed.
The site works commenced in February 2017 with the first section of 12.5metres being lifted and lowered into position under the closure of lanes 1 and 2. USL Ekspan's staff commenced the installation, fixing and welding of the joint segments as shown. At the end of each shift, temporary bridging plates which were designed by the client were dropped back into position to allow for free traffic flow in the day time.
For more information please contact  +44 (0) 113 8418861 or email info@uslekspan.com