Bridgedeck Waterproofing, We've Got It Covered!
We were delighted to partner with our longstanding applicator Premium Concepts, to supply and install 67,000m² of Britdex MDP waterproofing to the landmark Highway Bar-Bolijare, Section 4 Project in Montenegro.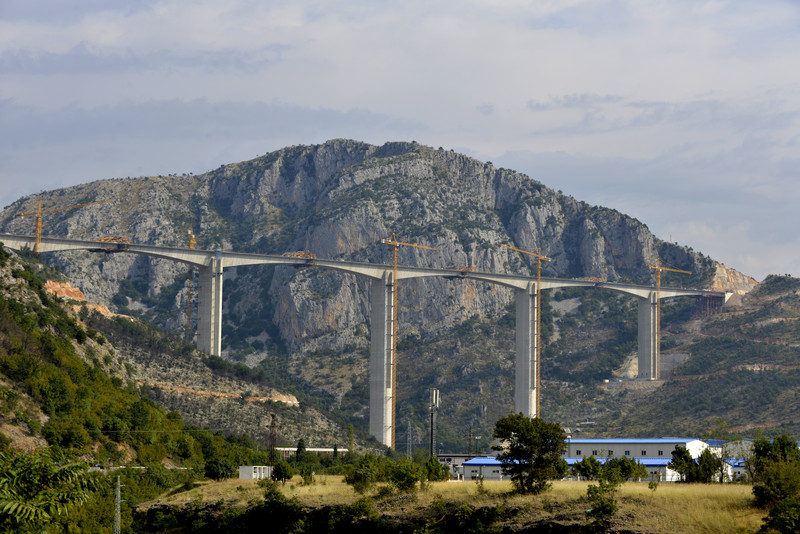 The connection of the coastal port city of Bar and the settlement of Boljare in Serbia at the very border with Montenegro is part of the future Belgrade-Bar motorway. The part that will go through Montenegro is the biggest Montenegrin investment since the country gained independence in 2006. It will include about 165 km of roads, 48 tunnels and 107 bridges and viaducts. The amount of € 809 million seems extremely high for a nation with only something over half a million people.
About the system
Britdex MDP is a Methyl Methacrylate (MMA) waterproofing system comprises of up to three separate environmentally friendly layers each offering different properties to the system. The system offers a 100% effective seamless bridge deck waterproofing membrane and the design of the system means that it is extremely durable and flexible, resulting in its suitability for application to a variety of surfaces and structures.
Click link to find out more: https://www.uslekspan.com/solutions/highway-bridges/waterproofing-systems/methyl-methacrylate/britdex-mdp/
If you would like to become an approved partner of our products, we would love to hear from you at info@uslekspan.com. 
For more information please call +44 (0) 113 8418861.