Continuing to Invest in Our Future
We have recently taken delivery of two brand new Mercedes Sprinter vans modified by one of our specialist equipment suppliers. Our market leading fleet of specialist vehicles support our installation teams on site by helping them to deliver a first class product installation service for our valued clients.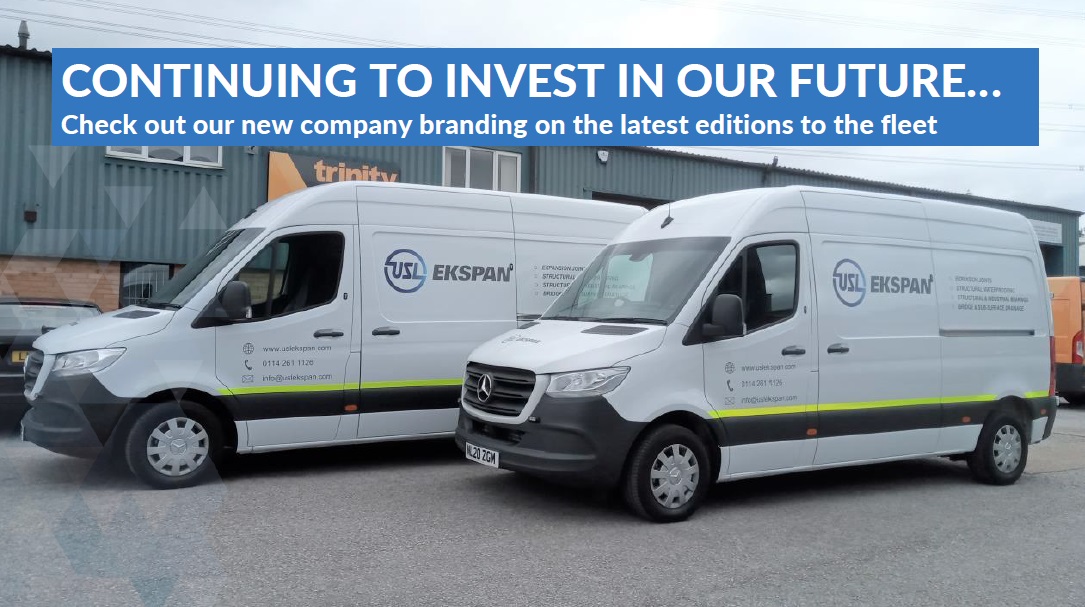 Our brand new company identity, logo and service offering was also included on the sides of the vans.
We invest in our future so we can continue to offer our clients the best possible installation service.
For more information please contact  +44 (0) 113 8418861 or email  info@uslekspan.com