Dean Road Bridge Upgrade - South Shields
Dean Road Bridge carries the B1301 over the Chichester Metro station in South Shields, Tyne & Wear. The structure has two expansion joints of length 25.8m to the North abutment and 28.5m to the South abutment. The existing joints had exceeded their design life and required replacement to protect the structure from any further degradation.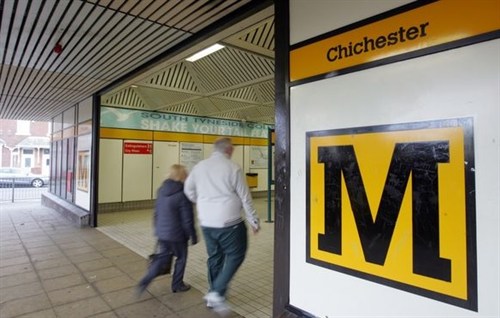 USL Ekspan was approached by Nexus to offer the optimum solution to replace the existing joints.  After fully reviewing the scheme requirements giving regard to movement criteria, speed of installation and proven track record, Britflex BEJ was chosen as the ideal replacement system.
Works needed to be completed over one weekend during daytime working hours Saturday 0800 to 1800 hours and Sunday 0800 to 1800 hours, this was to reduce any noise issues to nearby residential properties.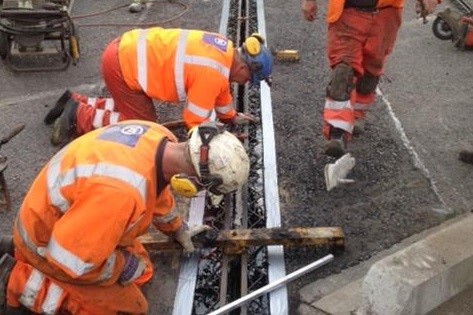 During closure periods existing joints would require removing in advance of surfacing works with temporary plates installed to prevent debris falling through structural gaps onto the live track below.
To complete the joint installation works within one Sunday shift and in order to meet the client's requirements USL Ekspan would be required to mobilise six number joint installation crews to site (three at each joint location).
USL Ekspan attended site 0800 hours Saturday morning to remove the existing expansion joints prior to handing the site back to the client to undertake planing and resurfacing operations. USL Ekspan returned to site Sunday 0800 hours to saw cut and break out new surfacing to form the requisite joint cut out width.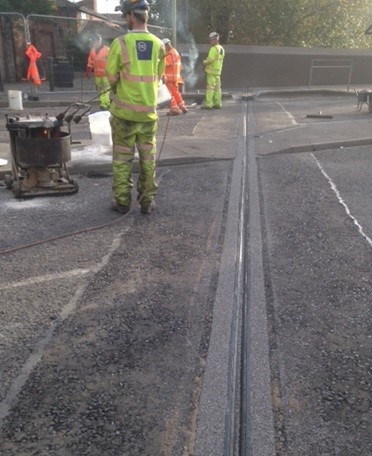 Installation of 54.3 metres of the new Britflex BEJ 5 expansion joints to both locations commenced 1000 hours Sunday.
As required and planned for, the works were completed and open to traffic by 1800 hours that day.
Advantages at a glance
Quick and easy to install - The most pragmatic mechanical joint replacement system available.
Minimal disruption to traffic
Cost Effective and providing excellent value engineering
Installation works were completed on time and to client's full satisfaction with minimal impact on local stakeholders.
For more information please contact  +44 (0) 113 8418861 or email info@uslekspan.com