Fishbourne & Portsmouth
Linkspan Hydraulic Cylinder Replacements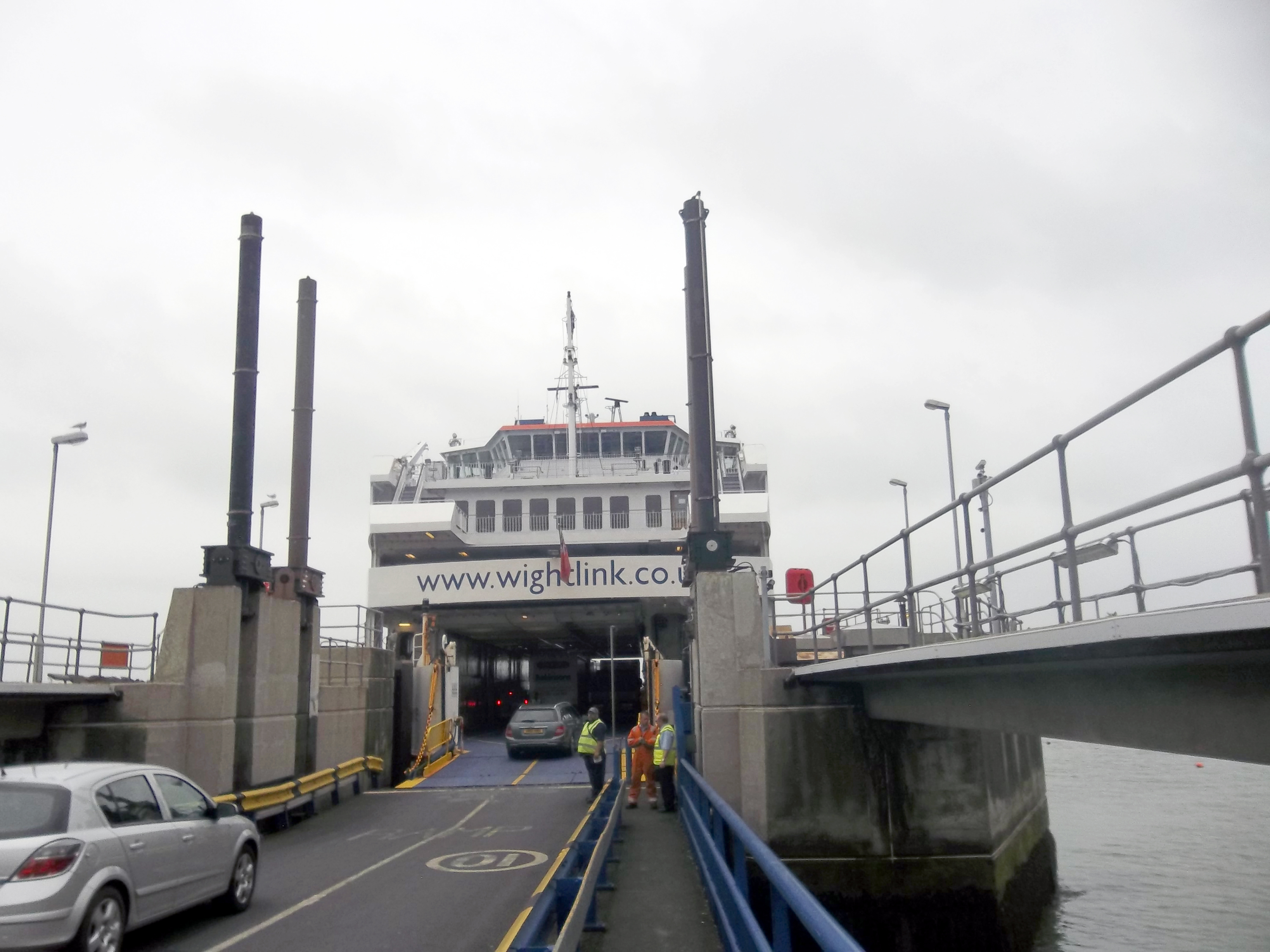 Background
At Fishbourne and Portsmouth ferry port terminals; there are 4 no hydraulic cylinders on gimbals located on each linkspan approach (2 on either side). Each cylinder stands approximately 11 meters high and weighs approximately 9 tons. The hydraulic cylinders move vertically in line with the daily tide levels, providing lift control and correct height adjustment for the loading ramps - permitting vehicles to safely embark and disembark the ferries.
Continuous use and daily operation of the cylinders and the associated gimbals, combined with weather and tidal conditions, cause wear problems such as oil leakages from the seals on the cylinders and excessive corrosion to a number of the gimbal mechanisms.
Following an inspection, Shepcote Engineering (who maintain the hydraulic cylinders for Wightlink) and USL Ekspan identified the need for an annual rolling programme of major maintenance and refurbishment works to be carried out on 1 cylinder per year. The duration for the works was programmed for eight years to accommodate all 8 hydraulic cylinders and gimbals for structural servicing and replacement, at both terminals.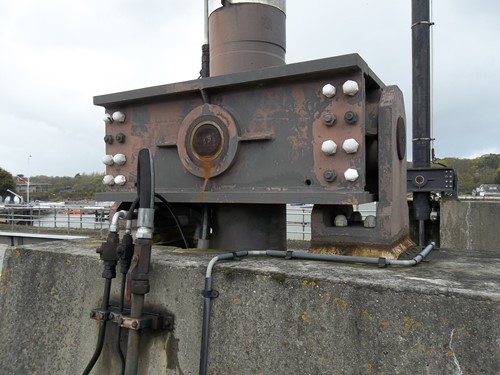 Fishbourne Ferry Port – Condition of exisitng gimbal showing wear and corrosion
USL Ekspan's Workscope
USL Ekspan were employed by Shepcote Engineering to carry out the removal and replacement works for each of the 8 hydraulic cylinders on a rolling maintenance contract. The scope of works included; manufacture of a new gimbal assembly and clevis to enable the new unit to be fitted after removal of the first old cylinder assembly; design and manufacture of lifting clamps for safe removal and replacement of cylinder; removal of cylinder assembly and installation of 1 new unit. Refurbishment of gimbal assembly included new bushes, application of paint system, fitting of new bolts and fixings. The gimbal was prepared ready for attachment to the cylinder for the following year's replacement.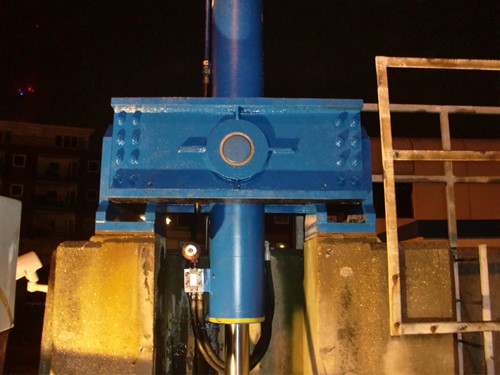 Portsmouth Ferry Port – New gimbal installed
These works had to be undertaken sequentially, in agreement with Wightlink, during specific night shift closures (Sat 22:00 - Sun 06:30), to avoid disruptions to ferry crossings. The lift planning methodology for removal and re-installation had to be precise, as the area around the leaking cylinders for manoeuvrability was very tight and therefore great care had to be taken.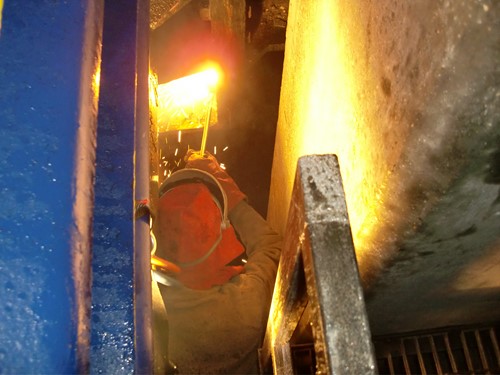 Portsmouth Ferry Port – Underside burning of bolts to release cylinder ready for removal
All operations during this contract were implemented successfully by USL Ekspan, on time and with no disruption to ferry services, even with the challenges of working with limited access and within confined spaces.
For more information please contact  +44 (0) 113 8418861 or email info@uslekspan.com