Iconic Tees Barrage Refurbished by USL Ekspan
The Tees Barrage is a barrage across the river Tees in North East of England and is used to control the flow of the river preventing flooding and the effects of tidal change.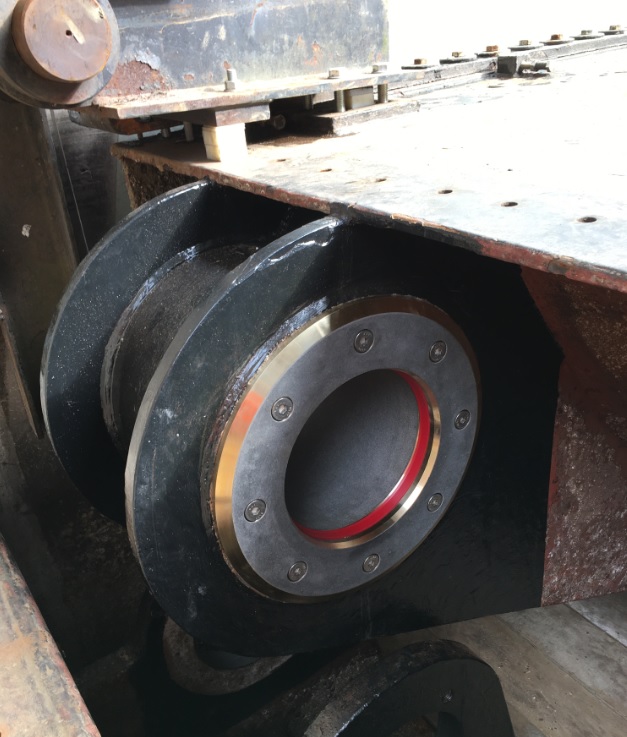 The Tees Barrage comprises of 4no. 8m tall, 50 tonne fish belly plates to control the flow of water, operated by 21 tonne hydraulic rams. The waters above the barrage are permanently held at the level of an average high tide to give the town a picturesque waterfront which is then also used for water sports activities.
USL Ekspan were contracted by Amco Giffen to assist with the refurbishment of one of the tidal control gates. Working in a cofferdam, the scope involved removing the existing hinge pins (each in excess of 200kgs) and jacking the 50 tonne gate before replacing the Lubron Bearings, Line boring the hinge pin clevises (to within 0.5mm concentric tolerance) installing new stainless-steel sleeves to get the clevises back to their original size and then applying a corrosion protection paint system. The gate was then be de-jacked and the new stainless steel hinge pins were installed.

Once complete, Amco Giffen installed the newly refurbished hydraulic rams and the gate will soon be fully operational. This will allow the gate to operate as required for years to come.
For more information please contact  +44 (0) 113 8418861 or email  info@uslekspan.com