Meet Simon Paxton
Simon has 26 year's experience specifically in Bridge expansion joints and Bridge Deck Waterproofing systems, offering technical expertise/ solutions for major bridge refurbishment schemes and new works worldwide.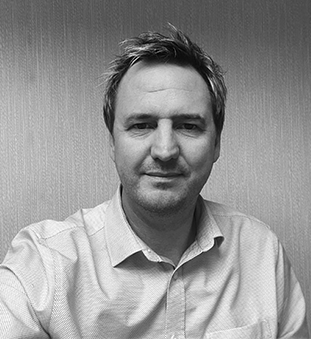 Simon has been USL Director since 2004. He has demonstrated his broad knowledge of construction and engineering procedures to successfully deliver multi-million-pound schemes throughout the UK and Worldwide.

Simon oversees projects ensuring compliance, manufacturing, health and safety, and client and stakeholder satisfaction. With an emphasis on quality, budget and working to the project programme, Simon will drive the delivery team to successfully complete the project scope safely. Some Key projects Simon has helped to deliver include:
BB3MM - M6 Birmingham Box - Replacement of 5000 lm of expansion joints
M5 Oldbury Viaduct – Replacement of 1000 lm of Modular and Mat expansion joints
Aberdeeen Western Peripheral Route – 80,000m² of Waterproofing and supply and installation of Modular & APJ expansion joints to over 100 structures
A19 Tees Viaduct – Replacement of 8 no. MEJS modular expansion joints
A14 Cambridge to Huntingdon – Supply and installation of Bridge Bearings, expansion joints and waterproofing to over 70 structures
M50 River Liffey Bridge – Design & replacement of 2 no. modular expansion joints
Vauxhall Bridge – Concrete Repairs, replacement of 6000m² of waterproofing and asphaltic plug joints

Getting to know Simon...

If you were stranded on a desert island and could only take two things what would they be?
Unlimited supply of whiskey and my dogs
What is your favourite food?
Indian

What's your favourite movie?
Shawshank Redemption
What would you sing at Karaoke night?
Sweet Caroline

What is your favourite animal?
My two miniature dachshunds
What is your favourite holiday destination?
Mauritiu