Middle East Projects - Riyadh, Abu Dhabi & Qatar
Bearing Design, Manufacture and Supply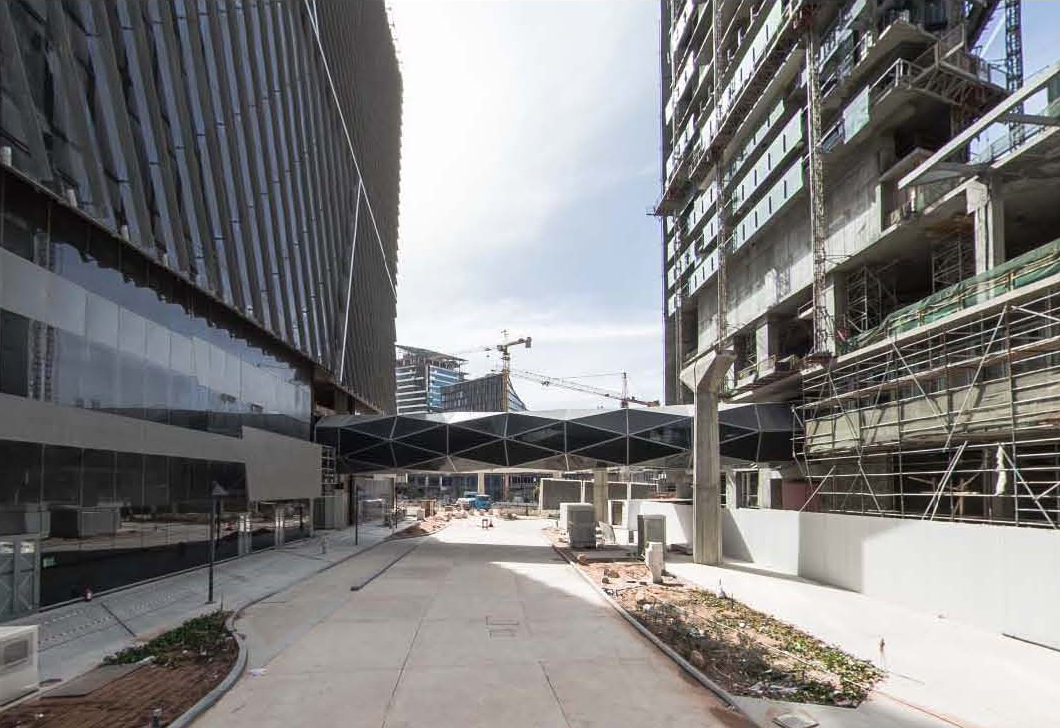 KAFD (King Abdullah Financial District) Skywalk Bridges, Riyadh
Background
The construction of KAFD, Riyadh's new prestigious financial business and modern urban district, will include residential towers, retail and financial buildings, sports and cultural centres. These will be interconnected by the construction of 100 climate - controlled link bridges called Skywalks connected through the buildings at first floor levels.
This pedestrian skywalk network will ease vehicular congestion and provide time-saving direct access to all businesses and entertainment/leisure facilities.
Supplied
USL Ekspan designed, manufactured and supplied 200 plus BS5400 mechanical and pot bearings for 58 bridges - Phase 1 of this project.
Abu Dhabi Airport Terminal 1 Passenger Segregation Project, UAE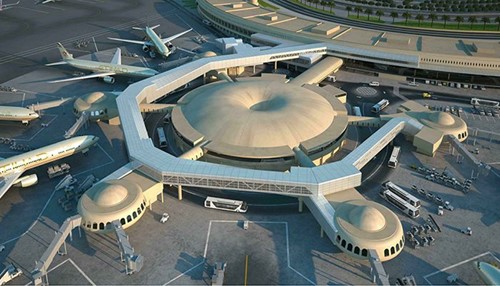 Background
Part of Abu Dhabi's International Airport's modern expansion programme included the creation of the Terminal 1 Segregation Project, which involved the construction of a raised walkway approximately 10mtrs above the current terminal for access to arrivals and transfers. This segregated arriving passengers from departing passengers, providing a more secure, efficient and faster means of movement through the airport.
Lusail City Doha Project, Qatar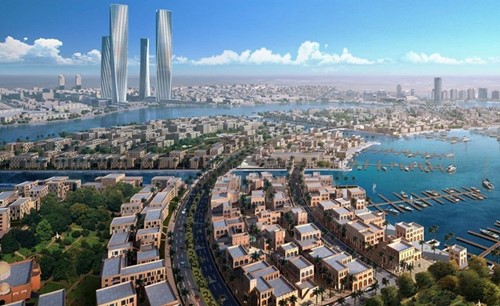 Background
The development of Lusail City, a new integrated coastal city located north of Doha, Qatar, will span an area of 38 square kilometres comprising of 4 islands and 19 multi-purpose districts. These districts will cater for residential, retail, commercial and entertainment requirements all constructed to extremely high, state-of-the-art standards and connected by advanced communication and transportation systems.
Supplied
USL Ekspan supplied 15no spherical bearings.
For more information please contact  +44 (0) 113 8418861 or email info@uslekspan.com