Newhaven Port Access Road Bridge
BEARING INSTALLATION ON NEWHAVEN PORT ACCESS ROAD'S NEWLY CONSTRUCTED BRIDGE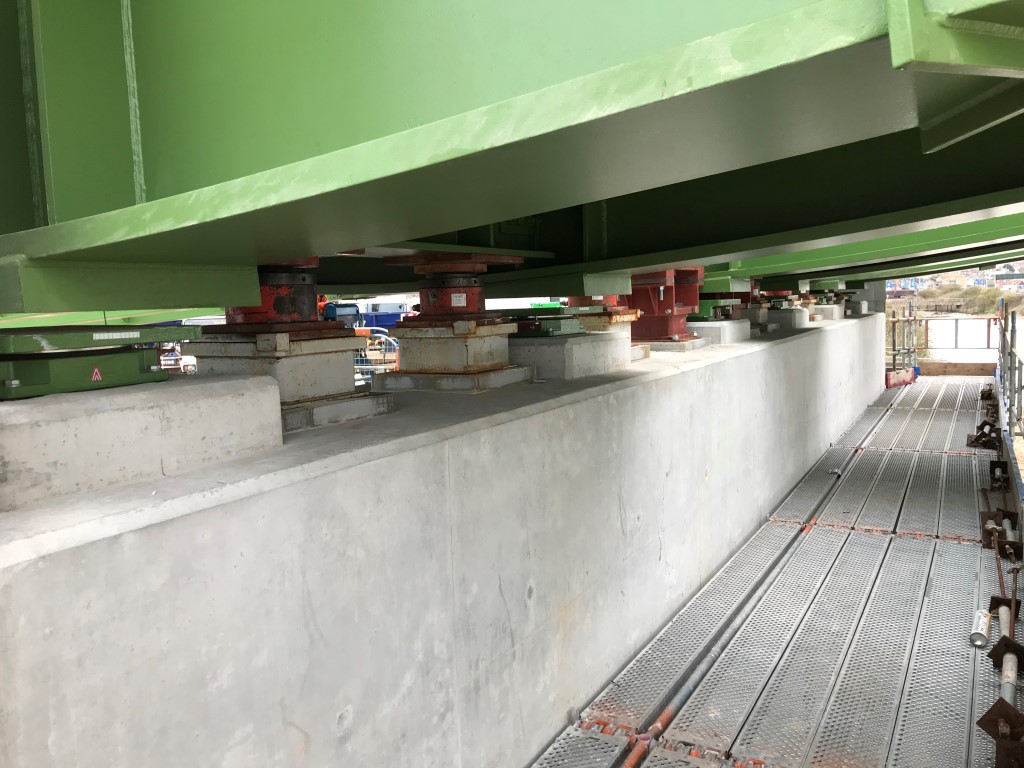 USL Ekspan, working for BAMNuttall (main contractor for East Sussex County Council) successfully complete bearing installation on the brand-new bridge which has been constructed and erected to span over the Seaford railway line and Mill Creek – as part of BAM Nuttall's scheme in their construction of the new 700m single carriageway road 'Newhaven Port Access Road'.
USL Ekspan designed, manufactured and installed 24 no steel spherical bearings for this structure.
Our works on this project also included design and installation of temporary works and bridge jacking.
Prior to installing the bridge beam, we worked with BAM Nuttall to adjust the height of the temporary works to meet their level requirements.
Another great project to have had the pleasure of working on with great collaboration throughout from all involved, right from start to finish!
For more information please contact +44 (0) 113 8418861 or email info@uslekspan.com