Northern Hub - Manchester
Structure DSE146 Span 19 - T-Mat 80 Joint & Bearing Installation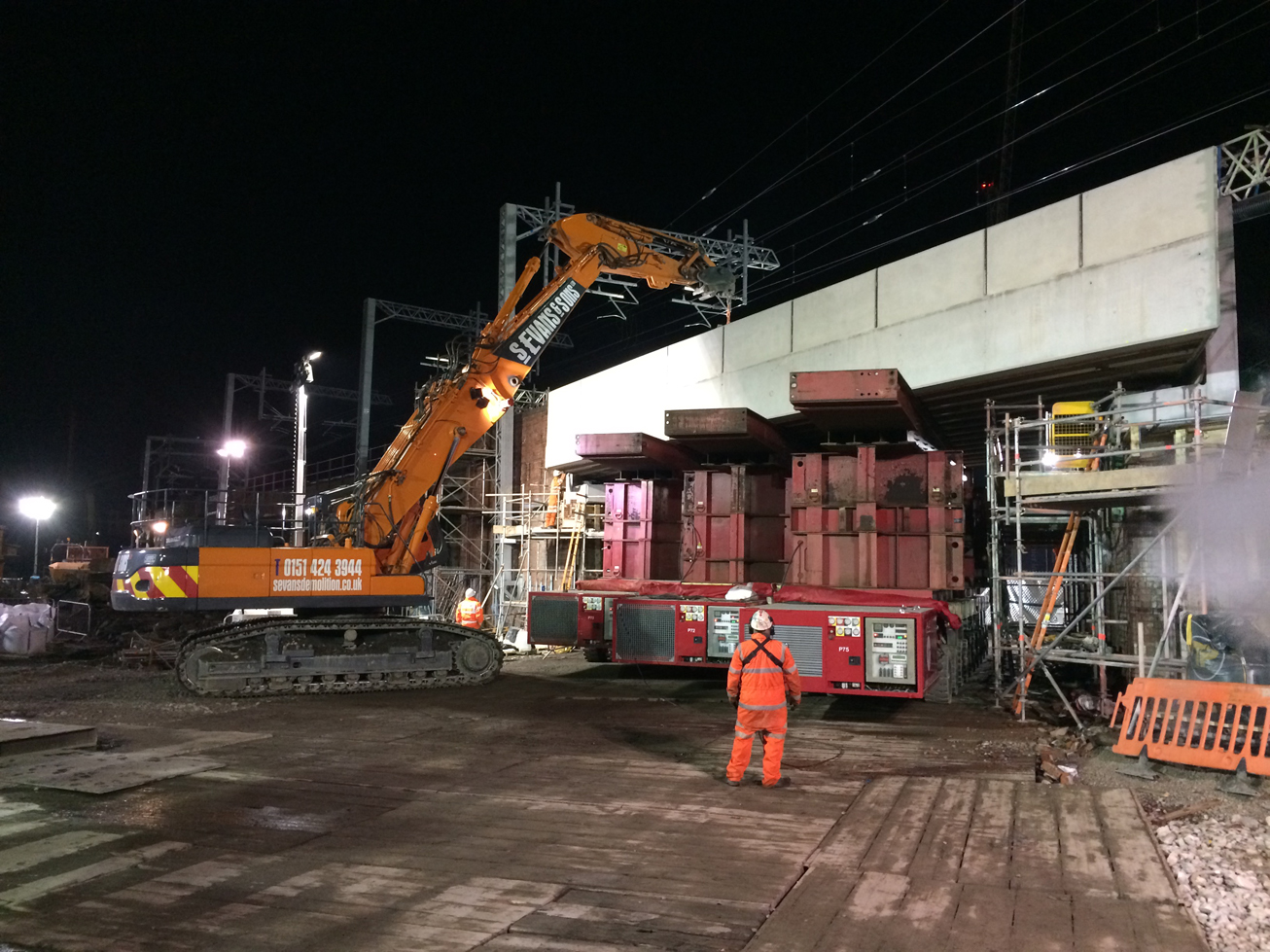 Background
The Northern Hub, operated by Northern Hub Alliance and Network Rail, is a programme of planned work schemes to improve the existing rail infrastructure and upgrade the railway in the north of England. The works will provide improved rail travel/services and connectivity which will stimulate economic growth.
Skanska BAM Nuttall JV, one of the alliance partners, have been awarded the contract to deliver the Ordsall Chord - installation of a new rail link to provide a direct connection between Manchester Piccadilly, Manchester Oxford Road and Manchester Victoria stations. All major construction and maintenance works on the DSE146 Span 19 structure had to be completed within the 11 day Easter blockade as part of the construction for Ordsall Chord.
USL Ekspan's Workscope
USL Ekspan was contracted by Skanska BAM Nuttall JV to install 2 no. T-Mat 80 expansion joints with concurrent installation of mechanical and elastomeric bearings on the DSE146 Span 19 structure. Ekspan installed 2 mechanical and 11 elastomeric bearings on the west abutment, and 1 mechanical and 12 elastomeric bearings on the east abutment.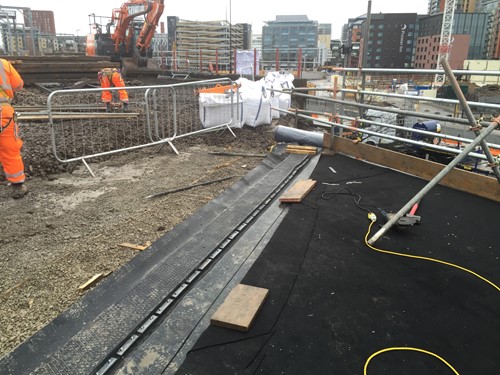 T-Mat 80 expansion joint installed
This project involved 2 teams of USL Ekspan operatives working alternate shifts to provide 24 hours continuous working throughout the Easter bank holiday weekend rail possession.
The bearings were all set, temporary jacking assemblies were located to take the load of the structure from the SPMTS once driven into position. The joints were then installed during the weekend possession. The temporary jacking assemblies allowed the bearings to be fully installed during the week following the possession. Finally, the structural load was transferred off the temporary jacks and onto the permanent bearings.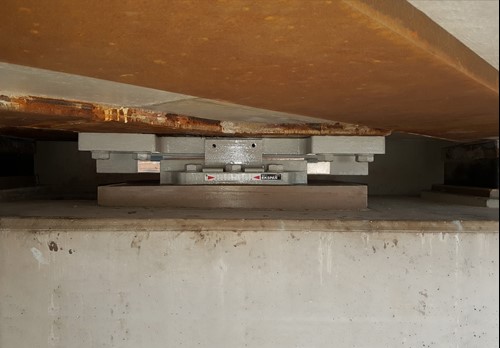 Mechanical bearing installed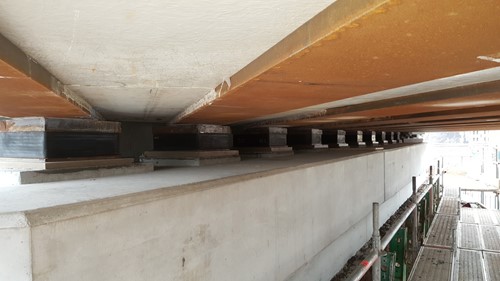 Elastomeric bearings installed
Difficult weather conditions, namely Storm Katie, unexpected site issues that arose requiring a quick resolve, and working to fit with other suppliers' programmes made these series of works even more intense and challenging.
USL Ekspan's successful delivery of this project is attributed to meticulous planning and efficient communication and collaboration within its own team, and with the external contractors also present carrying out major construction/improvements on the DSE146 Span 19 structure.
For more information please contact  +44 (0) 113 8418861 or email  info@uslekspan.com