Pooley Bridge - Penrith, Cumbria
MEGA UPLIFT LINK BEARINGS SUPPLIED FOR POOLEY BRIDGE - CUMBRIA'S NEW STAINLESS-STEEL BRIDGE THAT IS TO CROSS THE RIVER EAMONT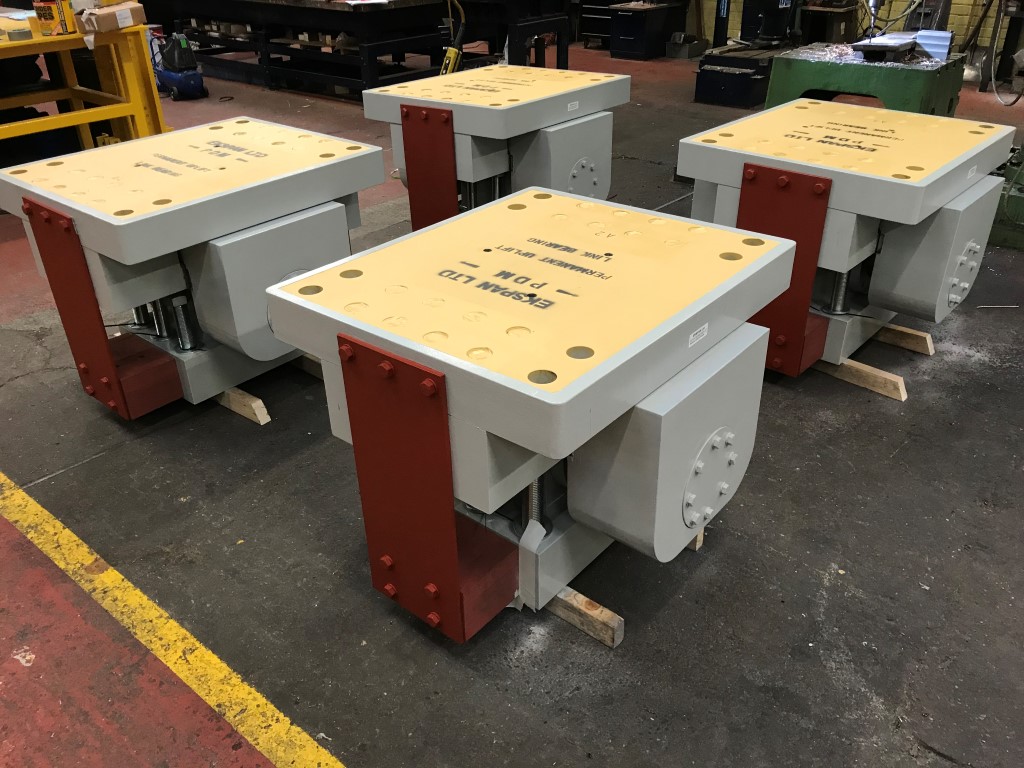 USL Ekspan, working for principal contractor Eric Wright Civil Engineering in collaboration with their design partner GHD, provided ECI design for 4no bespoke permanent uplift link bearings, that will support the back spans. Each bearing, machined and fabricated in-house, weighs a little under 3 tonnes.
The delivery of these very complex uplift bearings, as well as the structure's main support bearings (450 T capacity spherical bearings manufactured in accordance with EN1337-7) were all produced in stainless steel to limit the amount of future maintenance required and sit within the architect's vision of a complete stainless steel structure. 
This project has been extremely challenging not just the design intensive huge uplift requirement, but also the build of the bearings within the space constraints provided. Whilst this was an exceptional challenge, it was extremely rewarding to see the finished product in the factory ready for dispatching to site.
These bearings have subsequently been dispatched to site and are now situated in the final position whilst Eric Wright complete their works.


For more information please contact  +44 (0) 113 8418861 or email  info@uslekspan.com