Spherical Bearings Supplied to Schiphol International Airport
USL Ekspan are proud to be associated with and to have recently supplied thirteen stainless steel spherical bearings to Ballast Nedham, who in partnership with TAV Construction, are currently constructing Schiphol Airport's new Pier.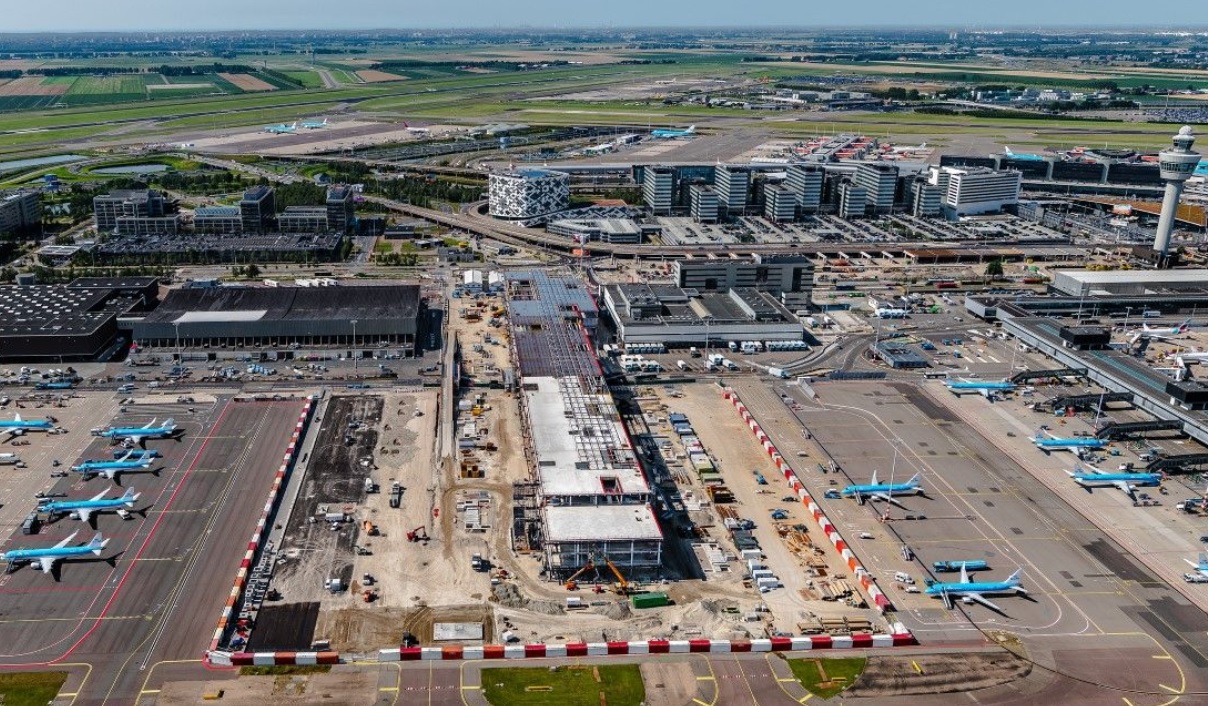 The fixed spherical bearings will be installed during the construction phase within the various lift shafts to provide controlled movement functionality.

Due to the extreme location of the bearings access to carry out significant maintenance on the bearings would be extremely difficult, therefore the contractor and engineer opted for a complete stainless-steel bearing arrangement. Material selection, precise bearing function coupled with the high quality British manufactured components will enable these bearings to function in this extremely busy environment with very little to no maintenance over the bearing life.

Schiphol Airport's new terminal and Pier once completed will help increase the airport's existing capacity by an additional 14 million passengers, raising the overall capacity above 70 million passengers every year.

USL Ekspan looks forward to seeing the completed build.
For more information please email: info@uslekspan.com