Tallest Suspension Bridge In Turkey Gets The Protection It Deserves
Constructed over the Karakaya Dam Lake, the Kömürhan Bridge will soon forge part of the Malatya-Elazig State highway in Eastern Turkey. This new bridge will offer both a faster journey and stunning views of the local scenery.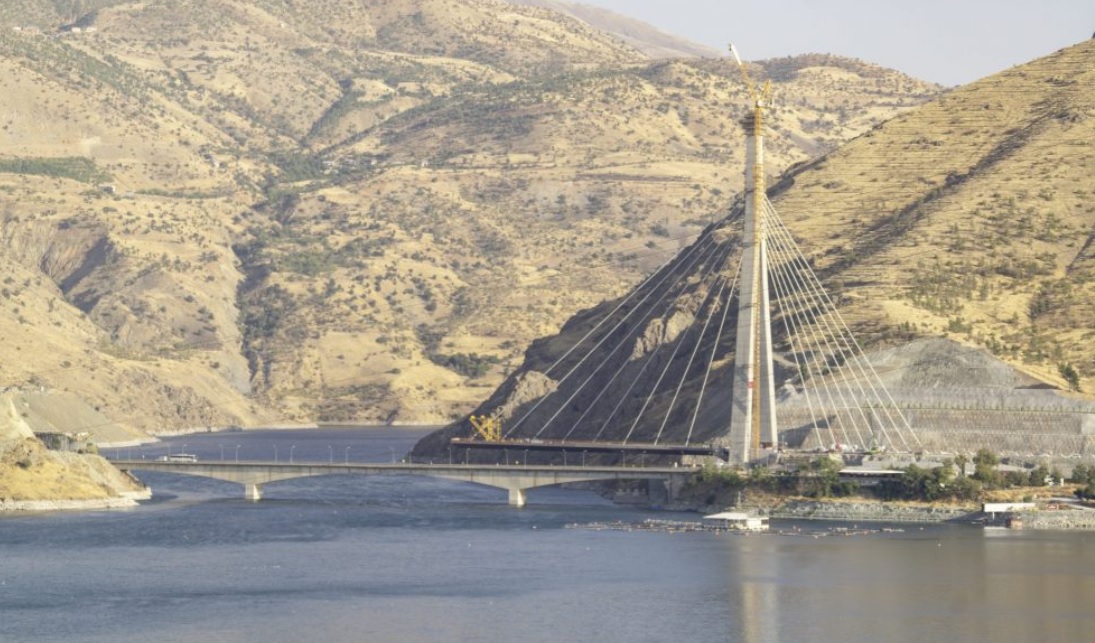 The four-lane, 660-metre bridge contains a 380-metre span with a single pylon of 165 metres in height. The deck of the bridge will be orthotropic steel. This particular type of bridge, which is the fourth-longest of it type in the world, will serve a significant regional role as a logistics corridor, not only connecting Malatya and Elazýð but also as a strategic crossing for the 16 provinces of Eastern Anatolia.
The Komurhan Cable-Stayed Bridge utilises new technologies never used before in Turkish Construction. The majority of the engineering, technology and workforce are Turkish. In addition to the bridge, a twin-tube tunnel- 2400 meters in length and a police station are under construction.
USL Ekspan's, Britdex MDP spray-applied waterproofing system has been approved by the Turkish Highways Directorate for many years and having been widely used across Turkey. On this occasion, we are honoured to be selected by the principal contractor as their system of choice.
USL's Turkish Partner Servet Engineering & Construction signed the contract and commenced work on the 26th of October. Servet applied 8000m2 of Britdex MDP waterproofing to the steel deck and 2000m2 to the concrete structure in a 15-day working window. They will also carry out the surface preparation to SA2.5 on steel and U4 on concrete sections. Servet is well equipped and has 2 SPE Blastrac Blasters, 2 Graco Hydrocat pumps along with a crew of 10 installation engineers.
For more information please contact +44 (0) 113 8418861 or email info@uslekspan.com