Thames Bray underbridge, over the River Thames
USL Ekspan has successfully undertaken waterproofing and expansion joint replacement work on many of the structures as part of the M4 Junction 3 to 12 Smart highway upgrading project. One specific structure, Thames Bray, had unique design criteria that the client required to meet. As a result, USL Ekspan was contacted to assist in finding a solution by offering a continuous expansion joint system parapet to parapet.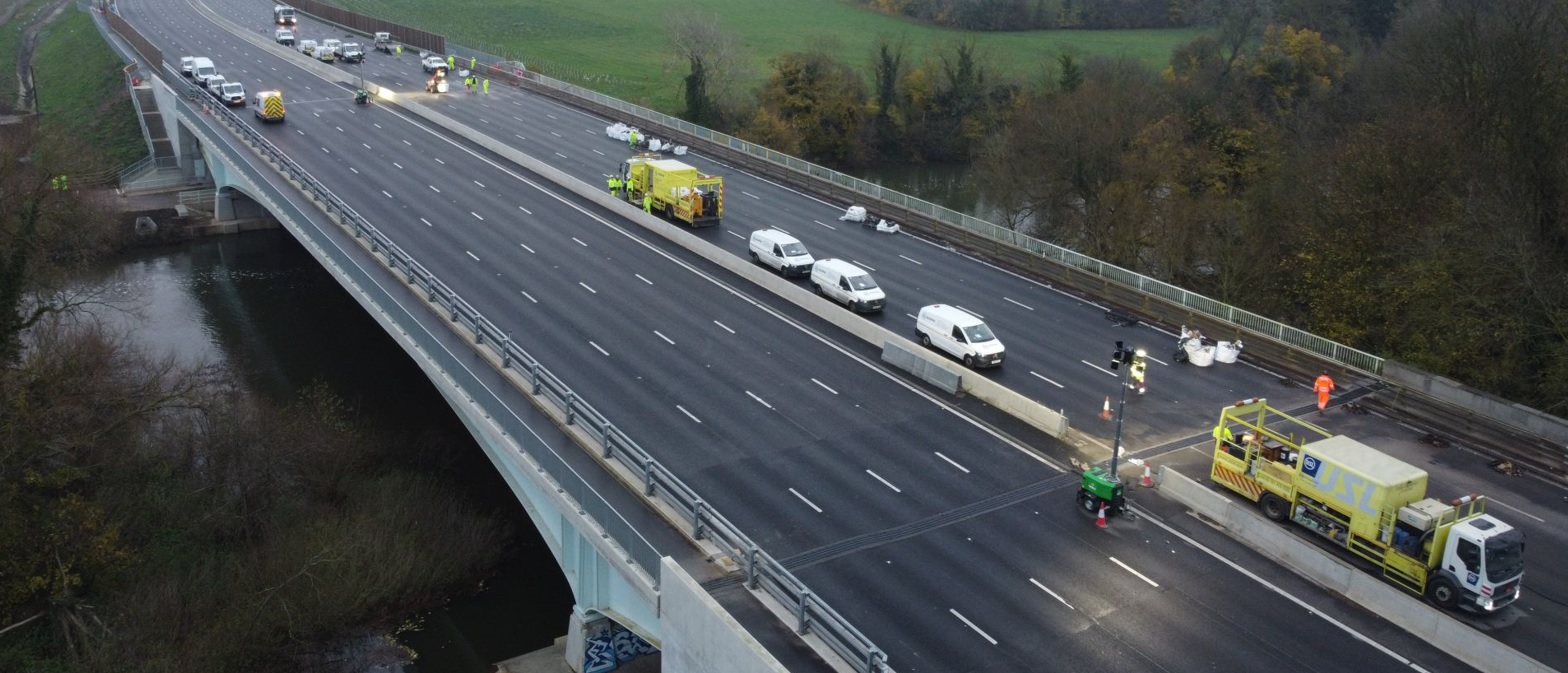 Three new bridge beams had to be added to the old bridge's north side to extend the deck by 8 metres and add more traffic lanes. 
The existing and new bridge abutment and deck sections weren't parallel during the operation to extend the bridge deck, resulting in an extra-large structural air gap across a length of 4 metres.
USL Ekspan advised the customer and designer on a viable solution and expansion joint system to solve the issue since they can provide a fully customised design and engineering service.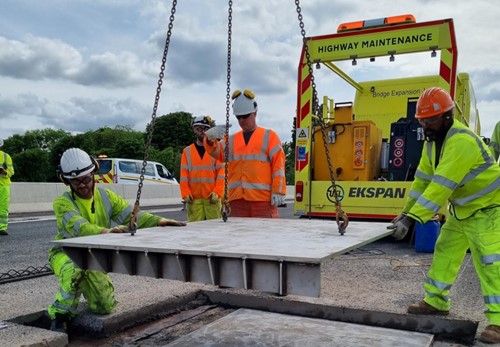 The Transflex 400 system's flexibility made it the appropriate expansion joint solution, and it was used to install two number 40 metre joints using custom fabrications to align the old and new bridge sections.
Custom-made cantilever plates were fitted over a weekend closure and were made to fit the new structural air gap line. Following that, the custom Transflex system installation by USL Ekspan took place over two further weekend closures over a 30-hour work window. Eight crews worked day and night to complete the project and have the bridge reopened to traffic ahead of schedule.
For more information, e: info@uslekspan.com or t: +44 (0)191 416 1530