USL BridgeCare and Ekspan Join Forces
We are extremely proud to be able to share our exciting news with you, noting that you are considered to be a key part of the success of our USL BridgeCare and Ekspan businesses, and the wider USL Group.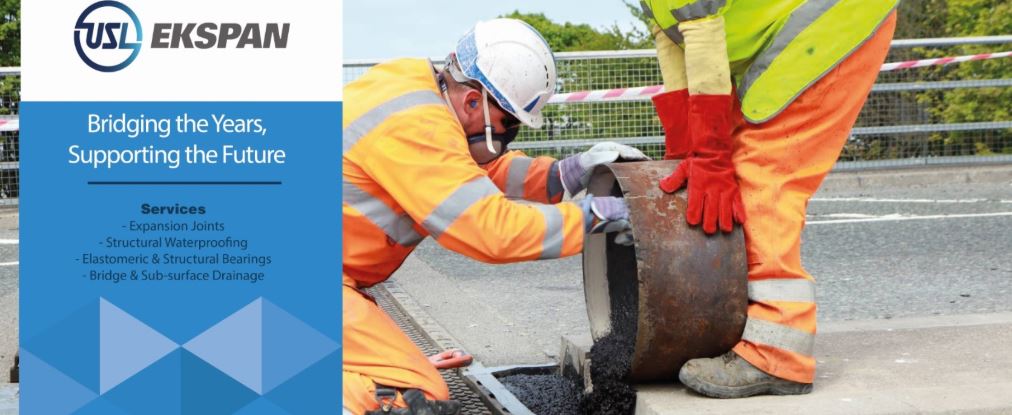 USL BridgeCare and Ekspan currently exist within the USL Group as two separate entities, which in turn forms a key part of the $1.1bn RPM Performance Coatings Group (PCG).
Through the USL Group we collectively provide a range of Specialist Construction Products and Contracting Services that service Highways & Infrastructure, Industrial, Retail and Commercial Industries throughout the UK and also globally.
As part of RPM's Growth Strategy we have been looking at how we could more efficiently align business units within the USL structure, to better service the markets within which we operate, and to increase the quality of our services and product offerings.
To achieve this, USL BridgeCare and Ekspan horizontally integrated on 1st June 2020, creating a new unique business unit 'USL Ekspan'. We will continue to provide specialist products & services including Bridge Bearings, Expansion Joints, Deck Waterproofing and Bridge Drainage Systems.
Through this positive change and market repositioning, USL BridgeCare and Ekspan will be able to provide all of our existing customers with single point responsibility solutions whereby all products are manufactured, installed and guaranteed by us.
We will be placing a key focus on ensuring that our delivery model and level of service continues to be second to none, with our new wider range of products and systems helping ensure that we remain market leaders for many years to come.
We trust that these changes are met with interest and if you have any questions or would like to know more about USL Ekspan please do not hesitate to contact your usual point of contact at USL BridgeCare or Ekspan.
Kind Regards,
USL Ekspan Team